What is a care home software?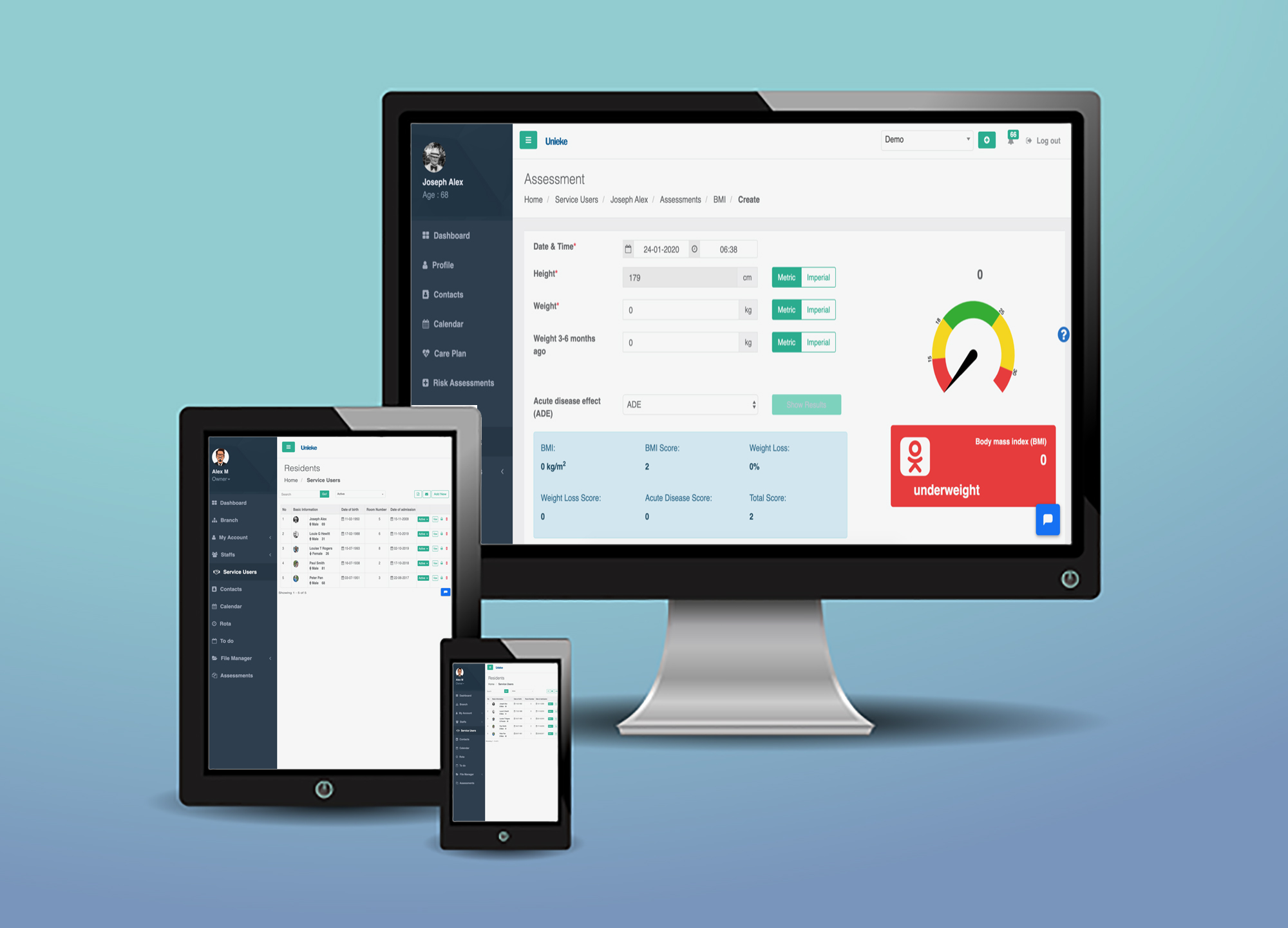 A brief overview of a care home software and its purpose
Care homes are vital part in UK's health and social care setting. People need special skills and understanding to work with the most vulnerable people in the community. To safeguard and provide best person-centred care in care homes, staff needs to spend valuable time with the individuals. Government has also outlined best practices and laws in place to make sure that care homes follows best practices.
In order to comply with government rules and regulation and to make sure that care home provides best care, staff needs to spend a lot of time on recording and updating health care assessments. Administration takes up a lot of valuable time of skilled staff in providing person-centred care for residents in care homes.
This is where a care management software comes in place to make life easier to staff and helps residents to get the best care.
It is software application that helps you to manage all the care plans, risk assessments and other health care assessments. Advanced care home software packages even let you manage your staff records like supervision, appraisals, matrixes, rota and timesheets. Unieke offers a fully tailor-made software which makes us different from others as you can add your own features/assessment/templates in the system on top our 50 plus assessments. We also work with care home providers and mangers to improve our service and more assessments regularly.
How a care home software helps you?
As you add the day to day activities in the system it gives you a detailed insight into the residents. This helps you to make decisions based on these reports and provide person-centred care to the residents. Care home software reduces duplicate works and helps you update or review documents with smart suggestion tools based on the informations available. Doing it in paper make you go through different folders and documents to get vital information when updating care plans or risk assessments. In a care home software, it gives you all vital information when you update assessments and reminds you when any assessments are due to update, so you don't miss any updates or reviews. We offer a scalable and flexible system which adapts to your care home's growth. Our built-in compliance checks ensure that your documentation is compliant with regulations. As regulations change, we will keep the software updated to keep you in compliance.
How much a care home software cost?
When choosing to invest financially in a software, it is important to look around for the best deals. Many offer plans that are separated by product so one for care plans, one for staff management etc. It is often best to streamline everything, so you have it all in one place. When you choose Unieke's care home software it doesn't cost you anything, no set up fee, no advance payment or contracts. We offer our basic plan for free during this pandemic and we only charge the active users. We also offer a tailor-made software package with unlimited assessments and all new latest updates from us to keep you update and compliant with CQC.
If you are looking for a care management software that offers and meets all 8 of the expectations above, then why not look at Unieke Software? Sign up for a free trial or request a demo. We will send a developer to your care home so they can show you the software face-to-face and answer any questions you may have.